The longer your stay, the more it feels like home

Listen to birdsong in extensive gardens
4 Star Self-catering Accommodation in Rivonia, Sandton, Johannesburg
The 4-Star graded The Haystack on Homestead is located in Rivonia, Sandton, Johannesburg and offers eight airconditioned self-catering serviced apartments designed for short and long-stay guests.
Whether it's a weekend getaway, business travel, medical travel, holiday stay, staycation, temporary accommodation or just getting out, we offer home comforts and facilities in our apartments and extensive gardens. Step into our pool-garden oasis – you'll feel you've left the city.
4-Star Self-catering Accommodation in Rivonia, Sandton, Johannesburg close to Rivonia commercial hub, offices and nearby hospitals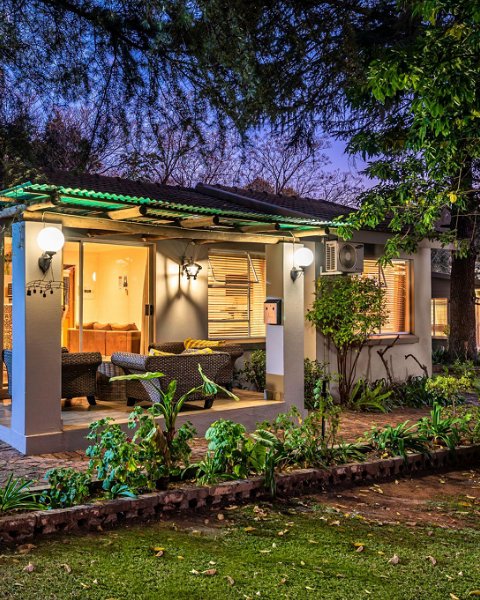 Our Reputation
Welcoming and hosting guests since March 2015, guests choose us because of what other guests say or write about us. We encourage all guests to review their experience with us and welcome all reviews whether negative or positive, as we use them both to keep improving our service offering.
Whether you choose a studio, 1-bedroom or stand-alone 1-bedroom villa, our self-catering accommodation feels like home. You've got space for sleeping, living, cooking and a heated en-suite bathroom. All apartments air-conditioned, equipped with modern conveniences and amenities that you will find at home.
Guests conducting business in the Rivonia and Edenburg areas will find us a convenient walking distance to the nearby offices and corporate parks. The Rivonia commercial centre, which offers a variety of coffee shops, restaurants, grocery shops, banking outlets and specialty ethnic shopping is also less than a 10-minute walk away from us.